This year, for the first time in the "FOSFORY" GZNF, the Employee of the Year 2014 contest was held. The regulations provided for the selection of winners and two honored persons, and in addition cash prizes - 3000 zlotys (laureate) and 1000 zlotys (for each distinguished). The difficult task of selecting the Employee of the Year 2014, from among the nominees, was taken by the Plebiscite Chapter, which included representatives of each of the divisions and trade union organizations.
On 31 March 2015, during the Easter meeting at the company's headquarters, the "Employee of the Year 2014" Poll Chapter and the Board of Gdańskie Zakłady Nawozów Fosforowych "FOSFORY" Sp. z o. o. announced the results of the Poll:
EMPLOYEE OF THE YEAR 2014
Employee of the Year 2014 he became an employee of the Mechanical Faculty of the Lord Zbigniew Willer.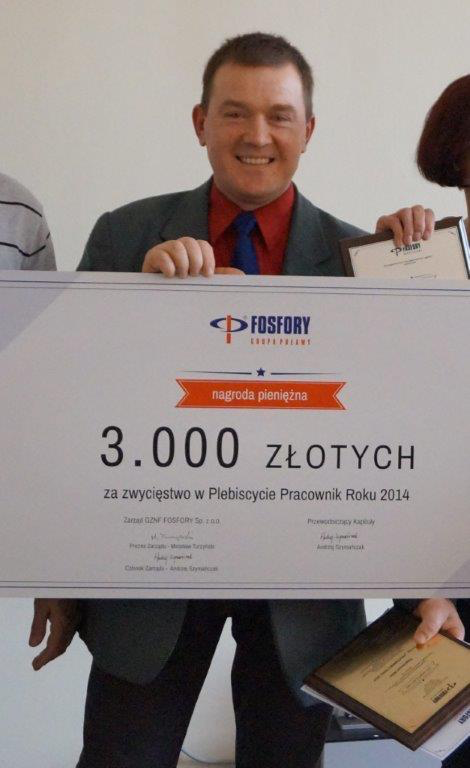 Mr. Zbigniew Willer made himself known as a person doing his work with great care, caring for the development of both theoretical and practical aspects of the entire team. In a special way, it stands out in sharing its knowledge and skills with subordinate employees, especially with newly employed employees, which it implements and prepares for work in a position. He is also exceptionally committed to help during breakdowns and downtime, working with management. Having knowledge, skills, experience and communication skills is also the reason why Mr. Zbigniew Willer is involved in the team reviewing issues related to the state of machinery and equipment and the timing of their usefulness and the necessity and purposefulness of repairs.
HONORABLE MENTIONS IN THE PLEBITIST OF THE 2014 EMPLOYEE
Professionalism, special commitment and creativity in combining group work with the company's success in 2014 were the basis for awarding two distinctions.
Honorable mention in the Plebiscite They received:
A member of the Port Services Department Łukasz Potrzuski
Employee of the Department of Laboratories for Quality Control and Environmental Protection Elżbieta Kwiecień.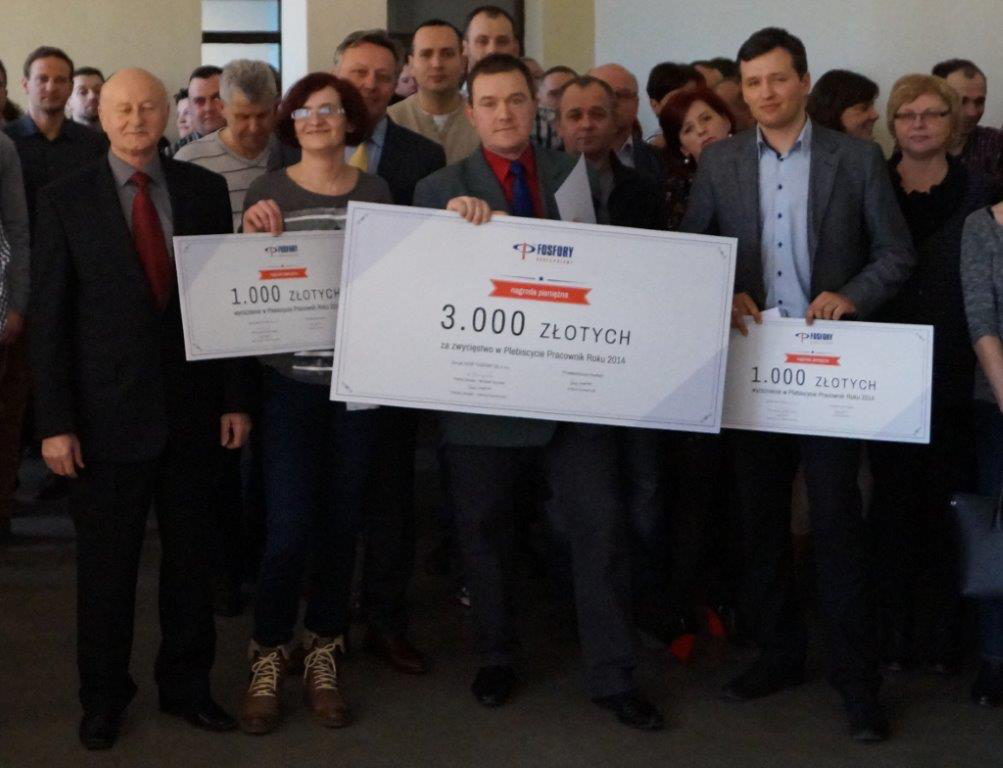 All the nominees received commemorative diplomas, and the winners, apart from special commemorative engravers, also received checks with cash prizes from the Chairman of the Chapter and the Board of the Company.
Congratulations!